iPhone 5 Rumors 2011-03-14 12:30:14
Rumor Mill: iPhone 5 Not Getting NFC Chips?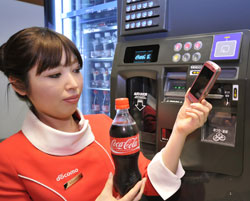 If (like me) you are excited to see what the "completely redesigned" next-generation iPhone 5 has in store, this story may disappoint you just a bit. We have all been looking forward to hearing if the iPhone 5 will include near-field communication technology (which is already on-board a host of new devices), but it seems our dreams may be dashed. A new rumor out of the UK spells death for the iPhone 5's NFC, outlining that Apple will wait until 2012 to add the chip to its devices.
Find out more about NFC and the rumor and take our poll after the break.
As you may recall, NFC will allow you to use your phone as a payment system by waving your handset above a sensor, essentially eliminating the need for credit cards and cash. While Apple may be holding off due to its concern over "the lack of a clear standard across the industry," it could also be attempting to develop its own mobile payment system that links to iTunes.
I agree that there's probably no rush to include NFC chips on the iPhone 5, as I don't see many retailers that are using the technology now. But once it catches on (and I think it will soon), do you think you'd use your phone as a payment system? Take the poll below and let us know!