iPhone 5 Release 2011-01-25 12:00:42
4 Reasons to Wait For the iPhone 5
I listed the impending launch of the iPhone 5 as one of the biggest reasons not to buy the Verizon iPhone 4 next month.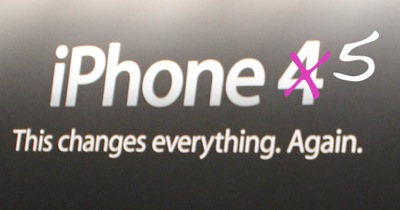 Since the first iPhone hit the scene in 2007, each model has improved in significant ways over the last, and with awesome new technologies hitting the scene Apple is bound to take its next device to new levels. Here, we'll cover four reasons to hold off from buying a smartphone until this Summer when the iPhone 5 is announced. Have something to add? Discuss your opinions and thoughts in the comments below, join in the conversation on our Facebook page, or send us a tweet!
New technology — The new iPhone is said to be getting a host of new technologies, including NFC (near-field communication) chips to turn your phone into a payment system, along with beefed-up voice recognition to compete with Google's Android voice search.
New design — If Apple learned anything from the great Antennagate controversy of 2010, it's bound to be implementing changes to the way the iPhone 5 antenna is crafted. Maybe this has something to do with the "total rethink from a design standpoint" that Apple was talking about earlier this month?
See the rest of the list after the break.