iPad Case For Strollers
iStroll Kid For Digital Babies on the Go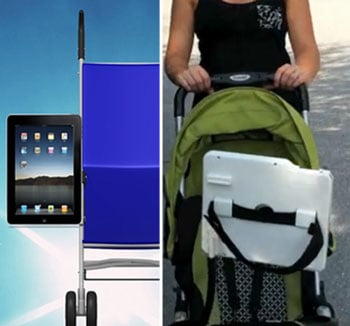 It can be understandably tricky to travel with young children. They aren't always interested in stopping by the mall for errands and a long dinner at a nice restaurant can get rather boring when toys aren't involved.
Look around in any crowded family-friendly destination and you'll increasingly see kids occupying themselves on smart phones and tablets. One dad decided to take the convenience of media devices to an even greater mobile level when he invented the iStroll Kid, a contraption that snaps onto a stroller's frame to allow the child to use an iPad from the comfort of his stroller seat.
The iStroll Kid is still in development mode and not yet for sale, but I'd like to know if this something you would use to keep the peace when out and about?