Vikings on History Channel
Watch an Exclusive Clip From the Epic Fantasy Series Vikings
There's now another pillage-and-plunder television series in the Sunday evening time slot: Vikings, an action-packed drama about the conflicts, conquests, and character of the first Norse warriors. The show airs Sundays at 10 p.m. on the History Channel, pitting it directly against HBO's Game of Thrones, which returns to the small screen on March 31.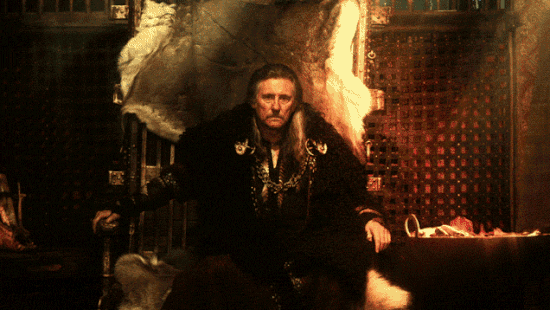 So far, we've enjoyed the first three episodes of Vikings, which has tons of high-definition drama, amazing eighth-century props, and plenty of seafaring scenes to satisfy our inner adventurer — but we want to know: will you be adding the History Channel's new scripted series to your Spring geek TV lineup? Can two epic fantasy shows survive side by side?
After the break, watch an exclusive clip from tomorrow night's new Vikings episode in which Lord Earl attempts to turn Rollo against his brother, the show's protagonist Ragnar.