UV Sun-Tracker Bracelet
That's No Diamond, It's a Digital Sun Tracker
Wearable tech and the tracking of nearly every bodily input and output endures at CES 2014. Atop our list of "Wait, do people need this? Maybe people need this?" is Netatmo's June, a device fashioned like a diamond with attention-grabbing facets that actually monitor another glimmering light source: the sun.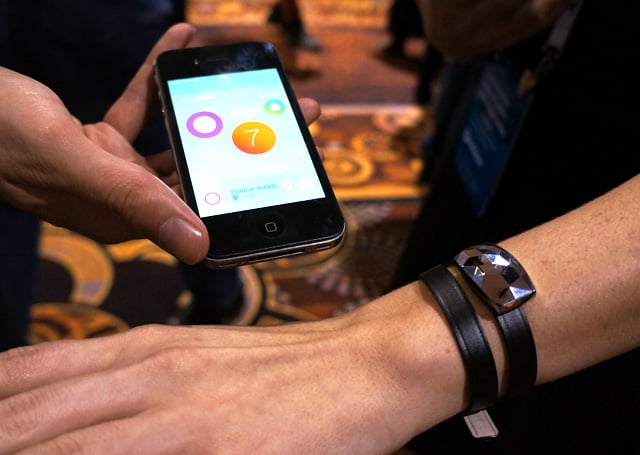 The June sun tracker can be affixed to an accompanying leather band to wear as a bracelet, as seen above, or worn as a brooch. It works with a free iPhone app that estimates how much time a user should spend in the sun according to data, like skin type, and will also provide sun safety recommendations (such as putting on sunscreen or getting the heck out of the sun on a hot day) based on the levels of UV exposure detected by June. At the end of the day, the app provides a summary of time spent in the sun and when UV rays were at their peak.
Estimated to hit stores in the second quarter of 2014, the $99 June will come in three "gem" colors: gold, platinum, or gunmetal. While our girls at POPSUGAR Beauty have ingrained into us how very important sun safety is, will this digital sun lifeguard be the solution for getting serious when it comes to the health of our skin?