Star Wars, The Goonies, Back to the Future on Blu-Ray
Would You Rather: Star Wars, The Goonies, or Back to the Future?
The Blu-Ray section in your home entertainment center is about to get crowded — not only can we celebrate the 25th anniversary of Back to the Future ($50) and The Goonies ($35) with a Blu-Ray re-release this year (October and November respectively),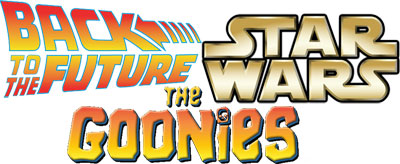 but George Lucas announced over the weekend at the Celebration V Star Wars Convention that he would be releasing the entire six episode collection of Star Wars on Blu-Ray in 2011.
I don't have to tell you how stoked I am at all three of these developments, and there's no way I could choose just one to buy. But let's say you could only pick one to purchase — would you rather buy the Star Wars collection, The Goonies, or the Back to the Future trilogy on Blu-ray?