Philadelphia Blogger Tax
Philadelphia Bloggers Pay Business Tax: Fair or Unreasonable?
Is this fair, or just ridiculous? The city of Philadelphia wants to charge bloggers $300 to continue posting on their blogs — the equivalent of a "business privilege license." While this fee would apply to professional or money-making blogs, it also applies to blogs created by residents as a hobby or part-time blogs that make no money. Additionally, bloggers are required to pay taxes on any earnings they received from the blog, however small the profit.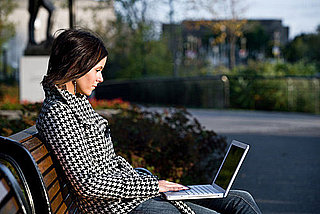 While taxes on a lucrative blog seem fair, taxing those who run popular or successful blogs that don't turn a profit seems a little ridiculous, even for a cash-strapped city. The city of Philadelphia's take: if your blog has the potential to become lucrative, you must pay a tax, regardless of how much money is actually generated.
On one hand, these are the same sorts of rules that freelance writers and others must follow; on the other, these blogs aren't turning a profit. If everyone started charging such a tax, I'm afraid that otherwise awesome content would never see the light of day. What do you think about this tax?