How to Show Battery Percentage on an iPhone
Missing the Battery Percentage on Your iPhone Status Bar? Here's How to Find It or Get It Back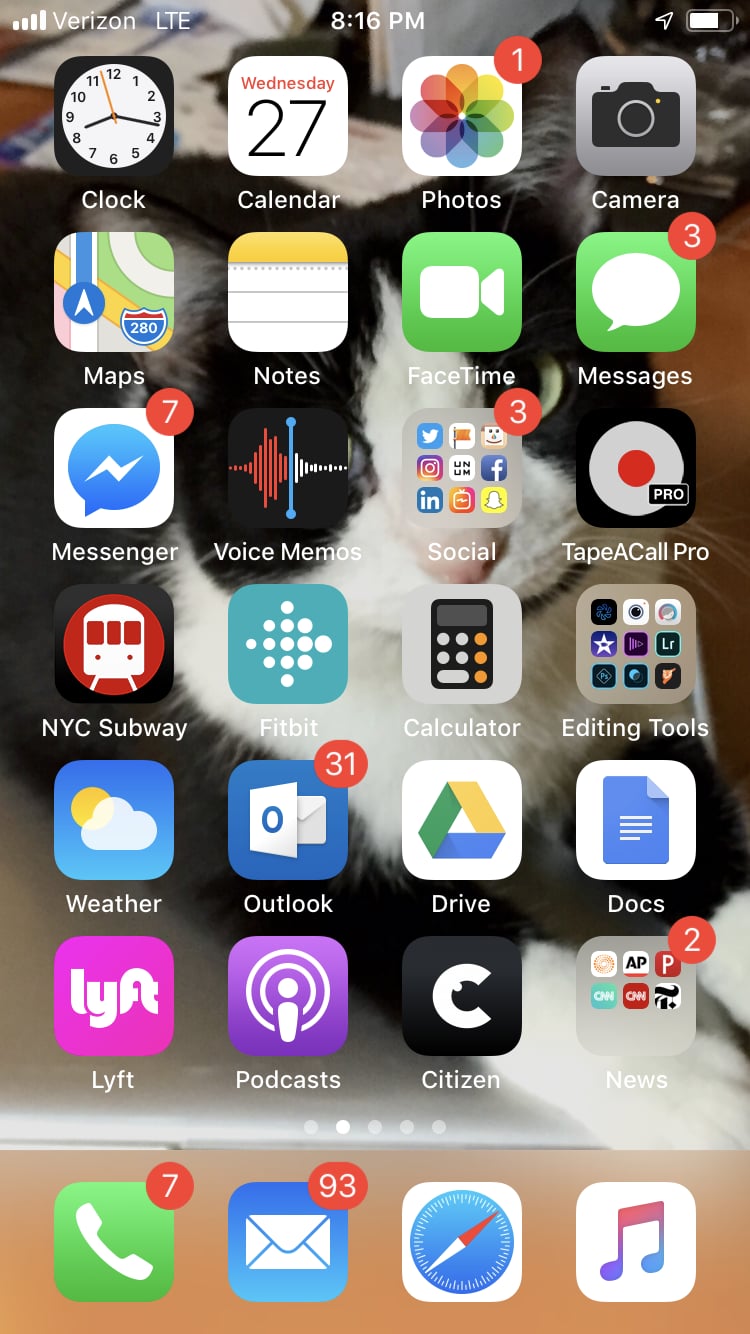 If you have a smart phone of any kind, you probably know that battery charge is very important. And if you have an iPhone, particularly an iPhone X, you might be wondering where the hell the battery percentage went on the top of your screen. But fear not, there's an easy hack so you always know how much time you have left until your phone dies.
On earlier iPhone models up to and including the iPhone 8, you can see your battery charge in the status bar on your home screen. All you have to do is go to your settings, scroll down to "Battery," and tap the button to the activated position next to the words "Battery Percentage."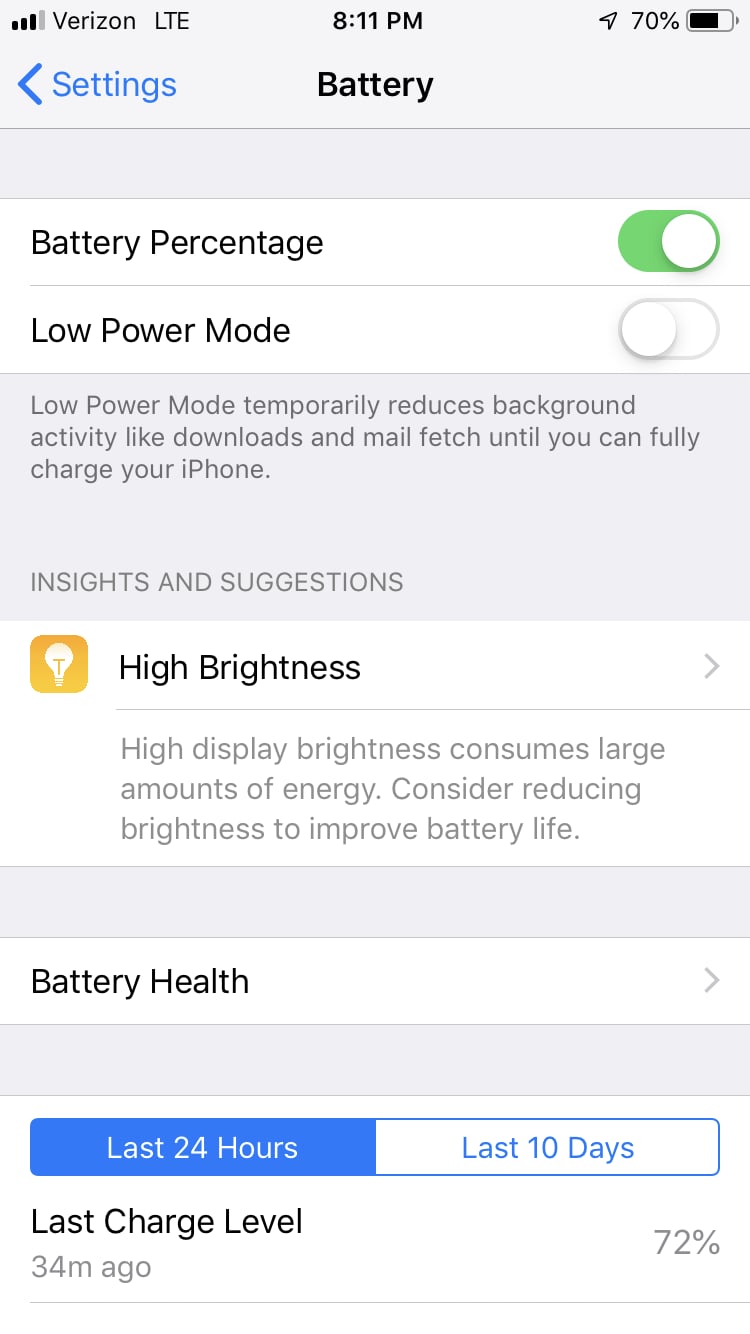 After doing this, the percent of battery life you have left will show up next to the battery charge icon in the status bar, along with the time, your reception signal, and WiFi connection.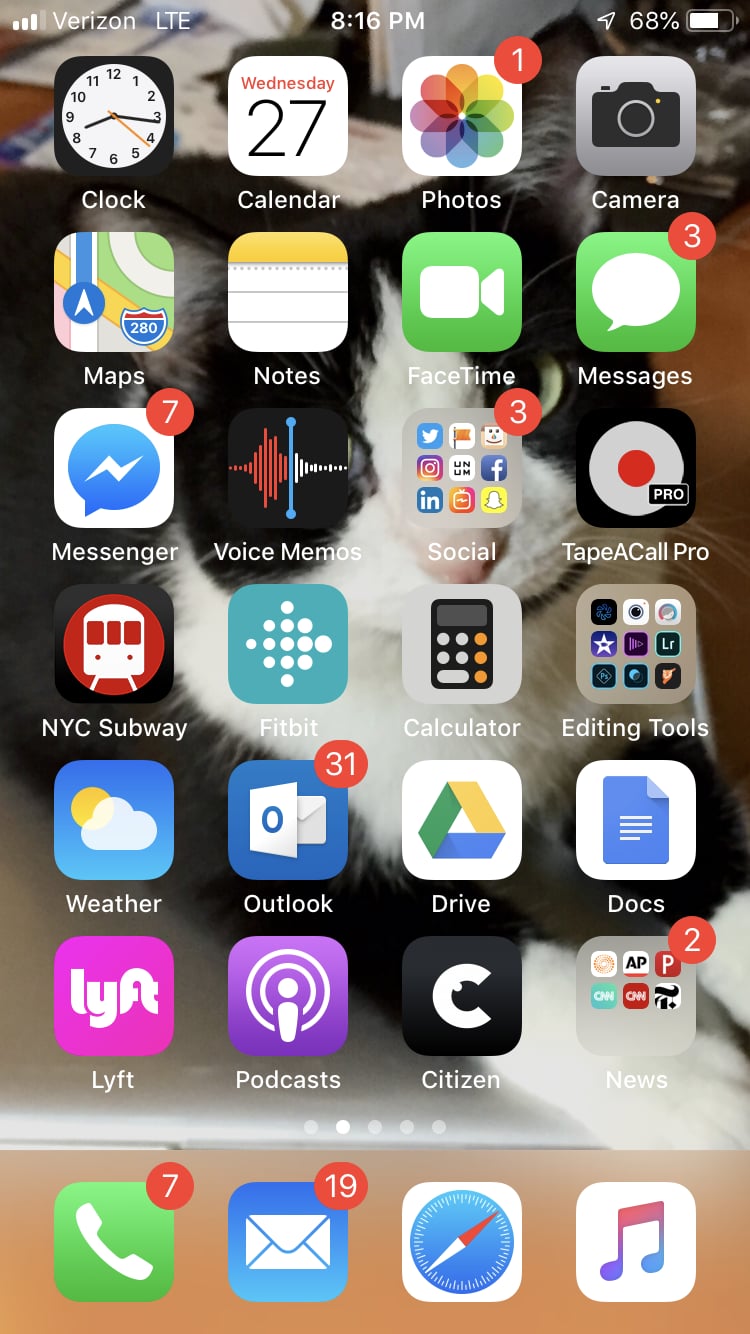 On all models, the percentage of battery charge you have left will automatically show up when your phone enters "Low Power Mode," whether you have the "Battery Percentage" option ticked on in your settings or not.
If you have an iPhone X, which Apple has said has the "longest battery life ever in an iPhone," the percentage of battery left on your device shows up in the Control Center, not in the status bar. You can see this by swiping down from the top-right corner of the phone screen.
Image Source: Stephanie Haney