Flickr Photo Storage
Meet the "Heart-Stoppingly Beautiful" New Flickr: 1TB Free For All!
At a press event today in New York City, Yahoo! made a big announcement for Flickr. And we mean big: the photo sharing site is getting a full makeover and offering one terabyte of storage to every user (that's well over 500,000 photos) — completely free.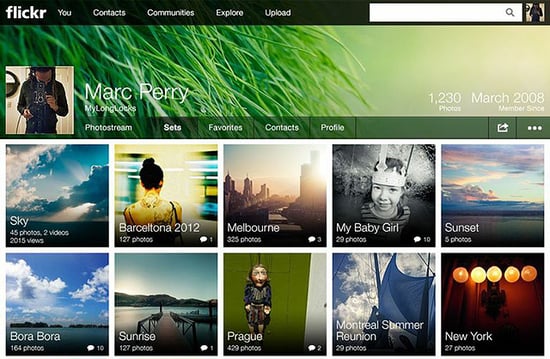 Flickr isn't only making space for more photos, it's putting them front and center, too. The new activity feed, which Yahoo! CEO Marissa Mayer called "heart-stoppingly beautiful," fills your screen with recent uploads from your friends, yourself, and popular communities. The photostream was designed in a similar vein with large, high-res photos stacked on top of each other and a sweeping customizable cover photo.
Mobile is also getting some love. The new user interface is coming to the Flickr Android app, which features full-screen browsing and the same large thumbnail photostream as the website.
Yahoo! is really working its exclamation point as of late — in addition to the Flickr news, the company officially announced it was acquiring Tumblr for a cool $1.1 billion and moving its headquarters to Times Square in New York City.