Eric Schmidt With a Nexus S Talking About Android Phones as Credit Cards
The Newest Android Phones "Could Replace Credit Cards"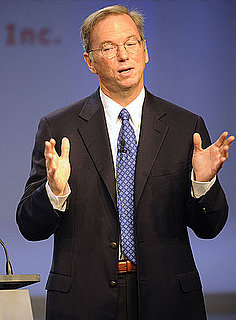 Yesterday in San Francisco, Google CEO Eric Schmidt showed off a new Android prototype running the soon-to-be-released Android version 2.3, compatible with near-field communications chips. These chips are capable of transmitting signals short distances and are expected to change the way consumers pay for goods in stores: using their phones.
According to Schmidt, many hardware and software manufacturers are supporting the new technology, which will allow users to simply tap their phone to make a purchase. He admits that credit cards are here to stay, at least for a while, but that Google wants to make the technology available to developers to see what they can do with it.
Schmidt held up an unidentified phone as he spoke, but most believe it's the new Nexus S, which was mistakenly outed last week. He didn't say specifically when to expect the Android update or the new phone, though Android users may start to see the latest version in a few weeks.