Best of 2010: Super Mario Galaxy 2
Best of 2010: Favorite New Video Game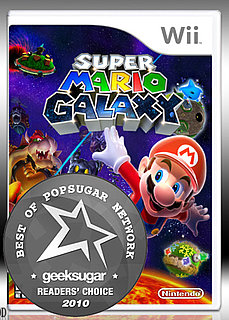 Congratulations, Super Mario Galaxy 2, you are the readers' choice winner for the top video game of 2010! Claiming 32 percent of the vote, SMG2 beat out top titles like Alan Wake and Fable III to take top honors.
We agree! Super Mario Galaxy 2 is fun to play, with 70 main stars to capture and plenty more to find. It was more challenging than expected, and, of course, also featured the return of Yoshi!
Before the ball drops, be sure to catch up on everything 2010 with the rest of our Best Of coverage.