Apple Watch Release Date
Apple Is Trying a New System For Buying the Watch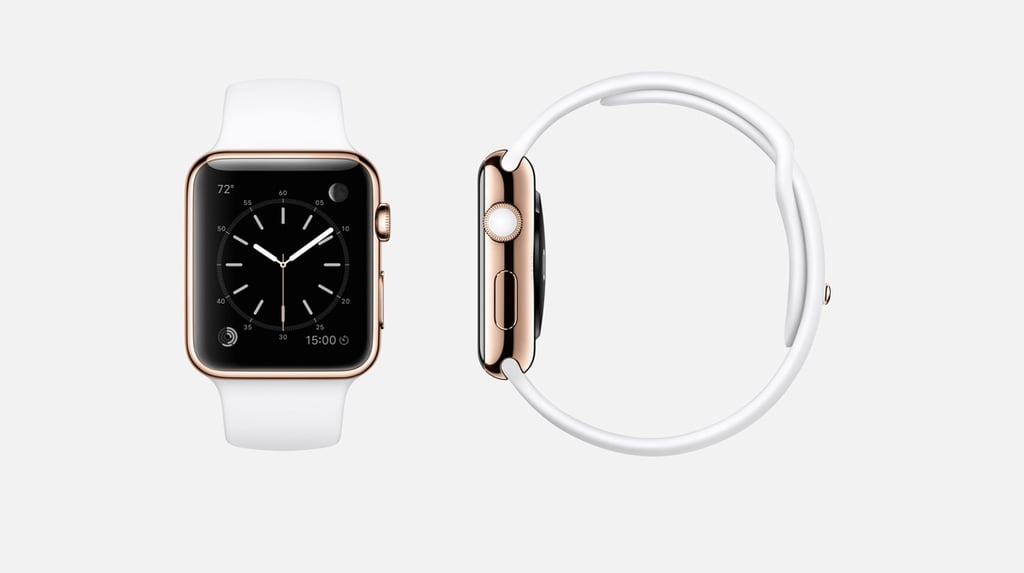 Attention, everyone who's been waiting to get their hands on the Apple Watch: you won't be able to get one in stores once it's available on April 24. Instead, you'll have to order it online through a reservation system. You can start preordering on April 10 and will have to set up appointments at the store to try one on, but you can also see what it would look like on your wrist through Apple's Watch app.
If you need a refresher, the Apple Watch comes in three collections: Apple Watch Sport, Apple Watch, and Apple Watch Edition. Here's the pricing breakdown:
Apple Watch Sport: $349 and $399.
Apple Watch: $549-$1,049 and $599-$1,099, depending on band and size.
Apple Watch Edition: $10,000-$17,000, depending on band and size.
Get up close and personal with Apple's first watch with our video taken at Apple's special event below, and learn about everything the watch can do here. Not into it? Consider one of these alternatives instead.