Apple Approves Je Suis Charlie! App
The Touching App That Apple Approved in Just 1 Hour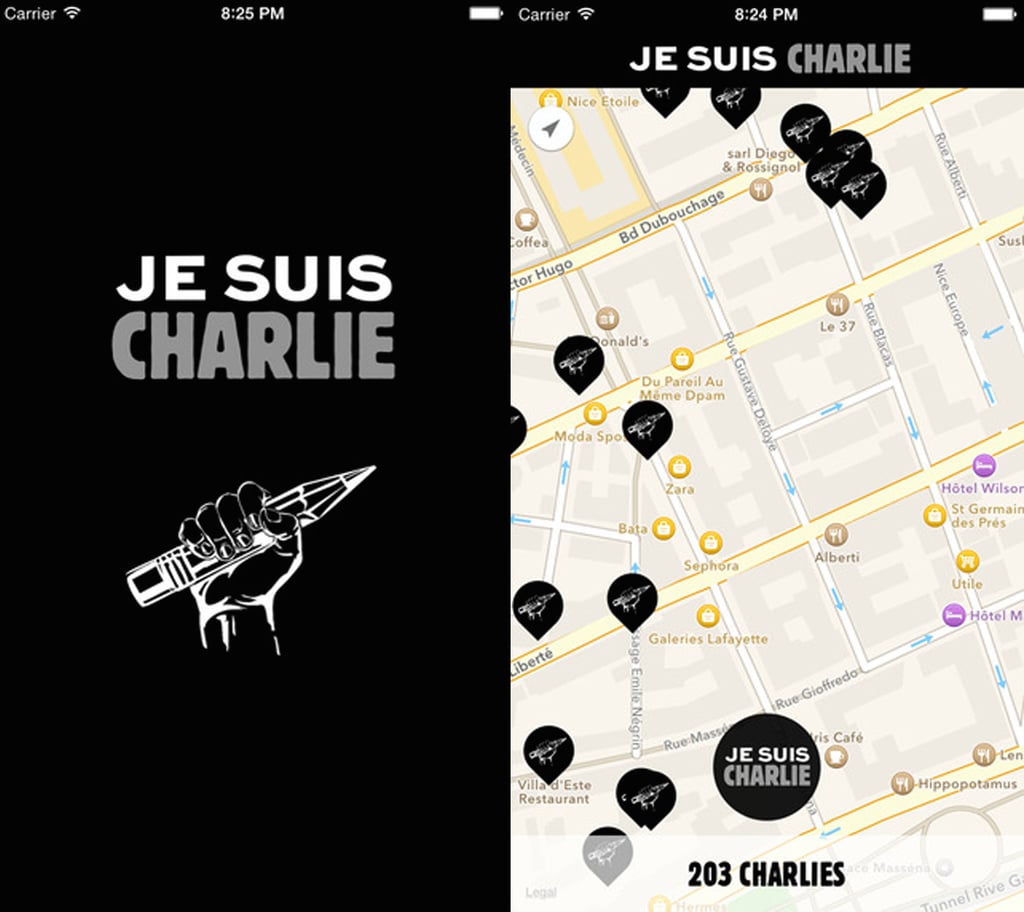 When it comes to a good cause, Tim Cook wastes no time showing his support. Apple's CEO approved a new app for the Je Suis Charlie movement in just one hour, allowing it to be available in the app store. (The movement is in response to the shocking terrorist attack at French magazine Charlie Hebdo that killed 12 people.)
Simply called Je Suis Charlie!, the app allows supporters of the campaign to show their locations on a map. By doing so, the app creators state it "will show we stand united together across the world."
It usually takes about 10 days for an app to be approved and posted to the Apple Store, but when Nice-Matin — the French media company behind the app — emailed Cook for a speedy review, his assistant emailed back in just 10 minutes and promised an approval within the hour.
This isn't the only way Apple is showing support for the campaign. The company added a "Je Suis Charlie" footer to the French version of the website.